STERLING INTEGRATOR EDI CONSULTING SERVICES
For 20+ years, Data Integration Specialists has been providing top tier IBM Senior Level Sterling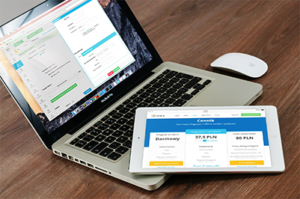 Integrator EDI Consulting whose single focus is maintaining the health of your EDI trading partner base. Our Sterling Integrator EDI Consulting group has extensive experience with all Sterling EDI toolsets and our knowledge base with the Gentran and Sterling Integrator family of products  provides our customers with the comfort that their Ecommerce agenda and EDI platform is secure and growing.  Whether acting as your remote Gentran or Sterling Integrator  EDI Administrator, upgrading to SI from the TIE eVision EDI product or migrating your legacy EDI processes to IBM Sterling Integrator, our Sterling Integrator  EDI Consulting Services Group, including our long time Gentran consultants, provide a comprehensive and focused EDI migration path.  And, because of our low overhead costs, our Sterling Integrator  EDI Consulting group has a cost model that cannot be beat!
Sterling Integrator  EDI Consulting responsibilities:
Total Gentran or Sterling Integrator Upgrade Project Management
EDI analysis / EDI mapping services / testing / implementation
Community management and rapid on-boarding
Gap analysis, API development and optimization
Gentran or Sterling Integrator upgrade planning / installation / configuration
Map/Unit and end to end Testing
Sterling Integrator  EDI Consulting Mapping/re-mapping and integration on ERP implementations / upgrades, i.e., and mapping conversion projects
VAN scripting, connectivity, communications
AS2 / EDIINT implementation
Remote EDI Managed Services
Pre / post process development
System health checks
Project audits
Platform of Services
Communications
This service includes an analysis of the data transmission volume and number of trading partners in order to decide which method of communication will be most effective.
Data Integration Specialists has support for all methods including direct connections, such as AS2 and FTP, and the traditional Value Added Networks (VANS).
In addition, during this phase, an analysis of the volume and utilization pattern is performed to determine the best method and/or VAN to utilize and the best plan to suit each customer's needs.
After a particular method has been selected, a senior level EDI consultant proceeds with the setup and configuration of the EDI mailboxes and/or direct connections, and the completion of the corresponding communications testing.
Remote EDI Administration
Data Integration Specialists can assist you with  your Sterling Integrator  EDI  admin and can help you with trading partner setups, EDI mapping services, connectivity to VANs, automated scheduling, error handling, and acknowledgement reconciliation.
Our Remote EDI Administration service provides for complete outsourcing of all your EDI management activities.  From monitoring the entire system, debugging maps, fixing errors, EDI mapping services,  business process building to being the direct contact with all your eBusiness trading partners, our 20+ years of EDI experience will help you maintain the health and growth of your trading partner relationships.
The EDI software applications we support:
Sterling Integrator –SI (Gentran Integration Suite) Gentran Server, Gentran Director
OpenText BizManager, BizMapper, BizLink, etc.
OpenText Application Integrator
MS Biztalk Server
TIE Kinetix eVision
WebMethods
Inovis Trusted Link Enterprise
Inovis TLE AS400, MVS
NetFish
…many more
Data Mapping
Data Integration Specialists has over 20 years of experience in EDI mapping  services with products like Gentran or Sterling Integrator for many Clients with different ranges of Trading Partners.
DIS has 20+ years of Sterling Integrator  and Gentran complete mapping, workflow building and testing services.
If your trading partner requires a new EDI version or you are taking on a new trading partner, Data Integration Specialists can create and test your maps quickly.
Data Integration Specialists has 20+ years of experience working on X12, EDIFACT standards with different transactions of various domains such as Supply Chain Management, Logistics, Manufacture & Retailers and Financial Services etc.
If your trading partner requires a new EDI version or you are taking on a new trading partner, Data Integration Specialists can create and test your maps quickly.
Our Sr. EDI Consultants can implement the XML and Database requirements of your most demanding trading partners too.
Testing
Data Integration Specialists are experts in Unit testing and also in Integration testing.
By leveraging our experience, Data Integration Specialists can usually take an EDI program from the conference room to production in under two weeks.
Data Integration Specialists also offers Transaction Management, an electronic commerce solution that can often have you in production the next day.
Our broad industry experience can speed up your EDI implementation.
 Application Integration
Data Integration Specialists has experience with all of the popular ERP packages, including SAP, JD Edwards, Baan, Oracle, and many more.
Data Integration Specialists can integrate all electronic business documents with your existing legacy system or ERP, eliminating manual data entry and mistakes and allowing you to process documents faster and with more accuracy than ever before.
How Do I Start?
Sterling Integrator is a powerful, functional and scalable Ecommerce EDI solution.  Sterling Integrator allows for quick onset of EDI trading partner communities, ease of use with mapping processes and an unattended, automated solution that keeps your errors to a minimum and your overhead costs lows.
To take advantage of the Data Integration Specialists Sterling Integrator EDI Consulting resources:
Call 612-840-6753 or email EDIhelp@dis-llc.com